(Do not forget Special Offers for further saving)
Budget Stay Akabane is located;
80m (1min. walk) from TokyoSubway Shimo Station (東京メトロ南北線志茂駅) Namboku Line
1km (13min. walk) from JR Akabane Station (JR赤羽駅) Saikyo Line, Keihin Tohoku Line, Tohoku Honsen Line, Takasaki Line, Akabane Line
So close to Shimo Station, you may commute without an umbrella in regular rain.
TokyoSubway Shimo Station gives you a direct access to Roppongi-itchome Azabu-juban Yotsuya Nagatacho and Meguro.
JR Akabane Station offers a direct access towards Ueno-Asakusa Akihabara Tokyo-Ginza Shibuya Shinjuku and Ikebukuro without a transfer.
Please use your own curtain if you need to keep privacy around your bed.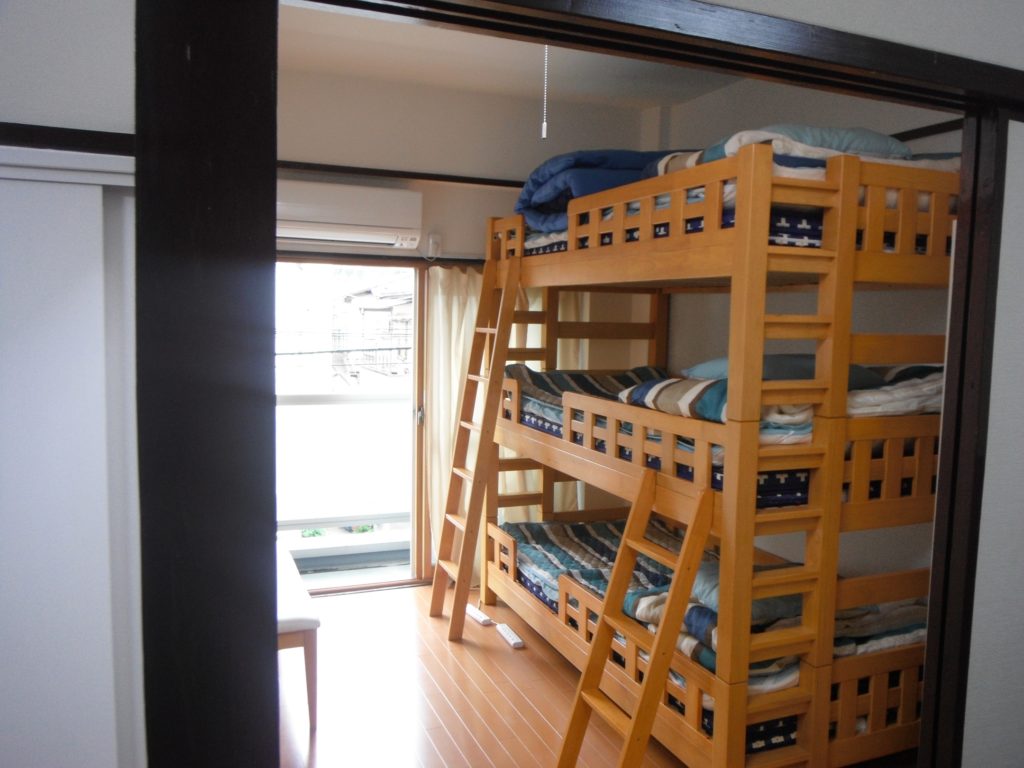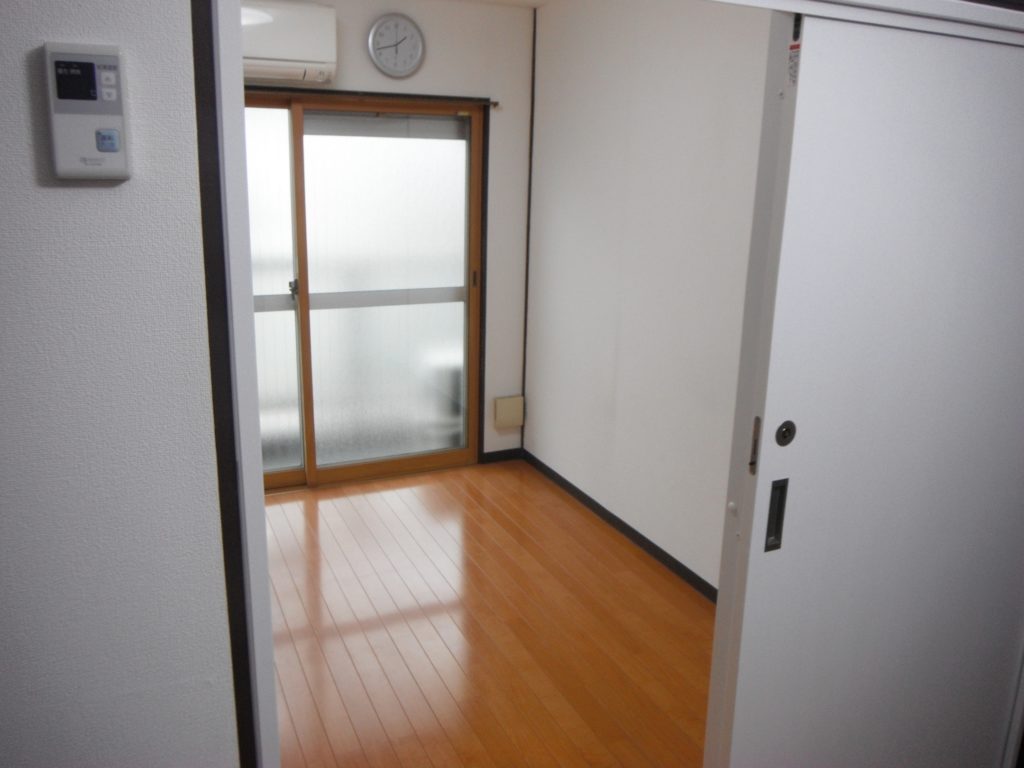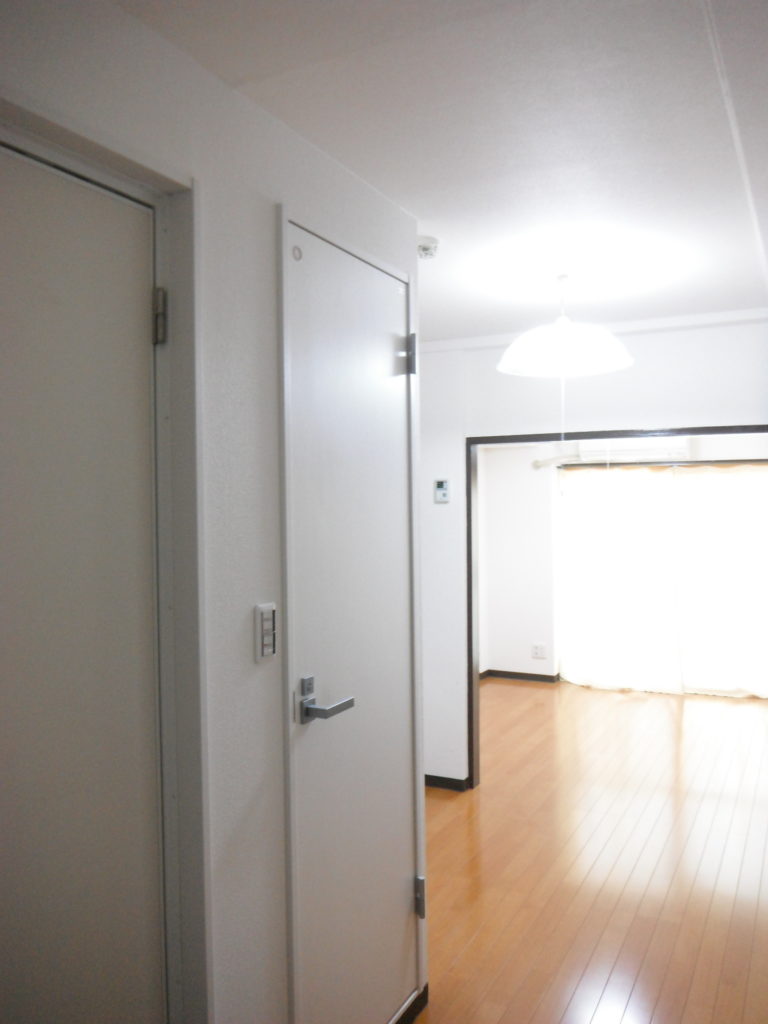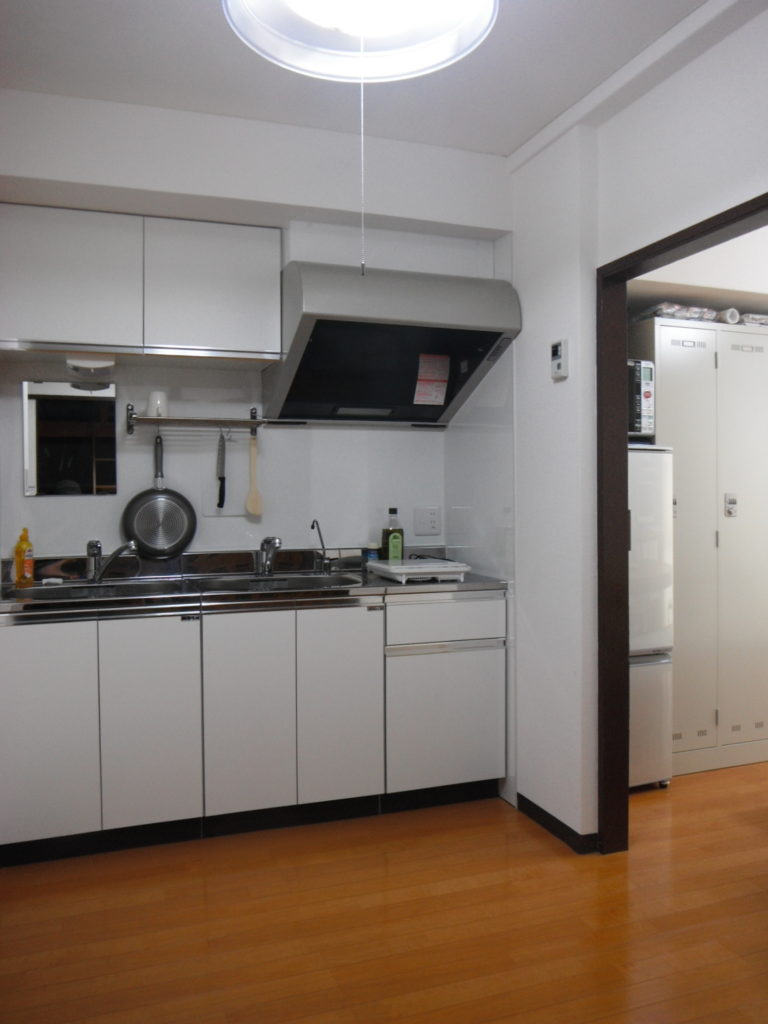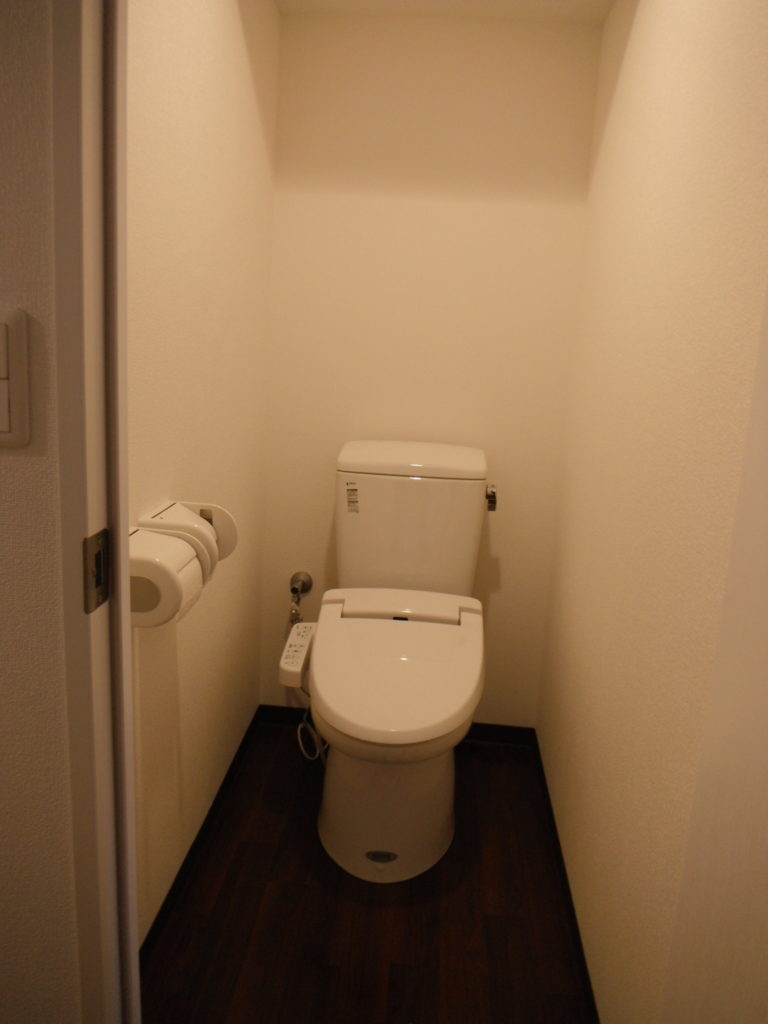 2 private rooms
3-bed dormitory
3 full-size private lockers
3 sets of machine washable futons
3 sinks
2 toilets (1 with Wash-let function)
1 shower
1 free washer&dryer for laundry
1 refrigerator
1 microwave oven
1 cooking heater
1 air-supply filter
2 air-conditioners
reverse osmosis water filter (3litter/hour)
free wireless internet (OpticalLine100M,IEEE802.11ngb)
(Please read through 'How To Rent' before visiting Budget Stay Akabane)
203 Green Capital Daini Akabane
3-16-5 Shimo
Kita-ku
Tokyo
Japan 115-0042
Click Here For Map & Street View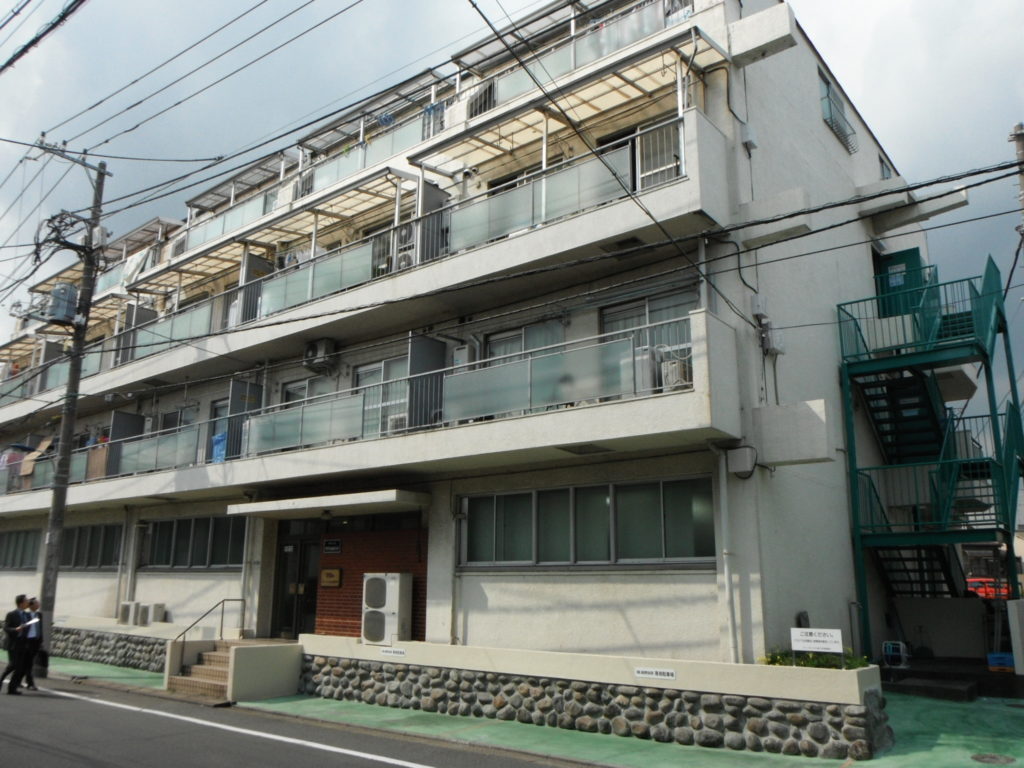 Regular Garbage (Combustible): collected on every Tuesday and Friday
Can, Bottle, PET Bottle (Recyclable): on every Friday
Glassware, Metalware, Stoneware, Porcelain, Light Bulb (Incombustible): on 1st and 3rd Wednsday
Around Akabane,Shimo(赤羽,志茂)
Sports Club / Fitness Gym
Fast Gym 24 (ファストジム24赤羽)
Sports Club Renaissance Akabane (スポーツクラブルネッサンス赤羽)
Jexer Fitness Club Akabane (ジェクサーフィットネスクラブ赤羽)
Public Bath (銭湯) Map
Hot Land Midori Yu (Hotランドみどり湯)
Therme Suehiro (テルメ末広)
Akabane Utopia (赤羽ゆートピア)
Yuya Wasshoi (湯屋わっしょい)
Supermarket
Daiei Akabane Kitahontori Ten (ダイエー赤羽北本通店)
Daiei Akabane Ten (ダイエー赤羽店)
Seiyu Akabane Ten (西友赤羽店)
Itoyokado Akabane Ten (イトーヨーカドー赤羽店)
¥100 Shop
Daiso LaLa Garden Akabane Ten (ダイソーLaLaガーデン赤羽店)
Can Do Itoyokado Akabane Ten (キャンドゥイトーヨーカドー赤羽店)
Rental Storage
Lucky Trunk Room Shimo (ラッキートランク志茂)